Planning for Business Success Beyond COVID
The COVID pandemic has hurt many small businesses, and we will feel its impact for a long time to come.
As unsettling as these times are, it is important to recognise that we can't escape the change.
We have to acknowledge it and find ways to pivot our businesses in new directions to ensure continued revenue and growth. Equally important is how we, as individuals, adapt to the inevitable long-term effect this crisis will have on how we live our lives and interact with our family, friends, and colleagues.
I like to think that innovation often excels during times of disruption. We tend to see rapid advances in technology, creative approaches to marketing, and the discovery of new product channels. We also see business owners stepping into true leadership roles, inspiring their teams, and supporting them along their own journey of change.
There is no doubt it can be exciting. But it can also be a disheartening time if you are one of those business owners who may be feeling a bit overwhelmed and unsure of how to implement strategies in your business that encourage sustainability.
The good news is you don't have to do it all alone.
There are many organisations around that provide practica
l advice and support for small businesses.
Try reaching out to your local Chamber of Commerce (for Suffolk, visit the Suffolk Chamber of Commerce).
You could consider joining the Federation of Small Business (FSB), which supports small businesses to recover and thrive.
You may find joining a professional business coaching or mentorship programme motivating.
And of course, there are also many groups on social media geared towards promoting small businesses, tradespeople, and self-employed professionals by providing a platform for adverts, promotions, and referrals.
But even with all these resources at your disposal, you may still find the sheer scale of change daunting.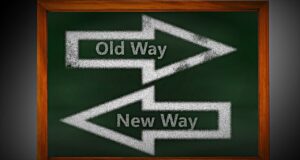 So where to start?
Well, from my experience working with clients over the last few months, these are some of the immediate areas business owners should be looking to approach differently in the 'new normal':
Products and services – One word: Online! With shop doors closed, customers have moved online and expect their demands for products and services to be met with the click of a button. According to The Raconteur, during the first national lock-down, one in ten FSB members had started developing new services. Double that number had started offering free home deliveries. As the old adage goes, when one door closes, another opens. It does help if you are looking for it, though.
Customers – People are loving local at the moment. There has been an upwelling of support for local businesses, with customers keen to help their communities make it through the tough times. With working from home and travel limitations, these customers are now that much closer to your business but are you reaching them? And do you understand how their requirements have changed since the start of the pandemic? As much as your business may have changed, so too have your customers and potential customers.
Marketing – Marketing has become all about compassion. This year has made us realise just how important relationships are, and this applies equally to relationship building in business. If you truly want to connect with your customers, you have to make sure your marketing empathises, engages, and educates. Your sales focus should be all about 'HELP & GIVE' vs. 'SELL & ASK'. Has your marketing adapted to reach the hearts of your customers rather than their heads?
Team dynamics – Remote work has bought an entirely new dimension to team dynamics. Suddenly, team members were forced into working at a distance, connecting virtually over Zoom, and having to dig deep to find motivation when faced with another lonely day at the home office. Likewise, leaders had to create new strategies for remote management and discover ways to keep employees engaged and productive – all from afar. Leading from a distance requires you to lead differently, with a clear understanding of the Three O Model, something we refer to all the time at ActionCOACH:

Outcomes – lead with the purpose of reaching the desired outcome
Others – lead with and through people
Ourselves – your beliefs and assumptions

Priorities and values – Pre pandemic, we all talked about enjoying a healthy life/work balance. Post pandemic, we will be more aware of just how imbalanced that may have actually been. We have saved time by avoiding lengthy commutes and meetings that run unnecessarily late. Add to that being able to enjoy a quick lunch with the family during the working day, and many of us have had to rethink what our ideal balance really is. What will be critical going forward is how we implement the changes now to sustain the revised balance long term.
Skills set – Remote working also caused many organisations to reconsider the correct skill set needed for their employees to adapt to the future of work. Soft skills such as communication, time management, stress management, adaptability, and resourcefulness have become more important than ever. As have the tech competencies required for all the various online collaboration tools like Zoom, Google Meet, Microsoft Teams. Some of us have even had to provide first-line technical support for our home offices! Continuous upskilling and reskilling will be vital for ensuring employees excel in the new normal.
Remember your End Game
This too shall pass, and then what? Yes, the economy has been badly hit by the pandemic, and yes, many small businesses have not survived. But those that have, now need to have a sound strategy in place to move them beyond COVID and further into growth and profitability. If 2020 has taught business owners anything, it is how important it is to have a plan for success in place. A plan that is laser-focused on the end game but also flexible enough to capitalise on changing market trends quickly and decisively.
2020 is drawing to a close, and we are all looking forward to some holiday time with our support bubbles, however they may look this year. It is also the opportune time to reassess your business and personal goals, build your strategy for 2021, and seek support to propel your business into the new year. To your success…..