Do you remember why you went into business in the first place?
As a business owner, are you able to answer these three questions?
What do I want for and from my business? 

What is important to me as a business owner and as an individual? 

What isn't working and what could work better?
Probably not, because it's all too easy to forget why you originally started your own business, when you are working so hard in it, rather than on it.
But it is possible to recapture your passion for entrepreneurship.
And free up time to focus on real business growth strategies, while enjoying a better life / work balance…….
If you have:
Clear goals

A plan to achieve those goals

Commitment, and 

An experienced mentor and business coach by your side.
By working with Martin and our executive coaching team, you will see the results you want to grow your business from good to great!
Have you ever wondered where your focus should be to drive your business to the next level?
Find out the most important key area for you to focus on right now to grow your business with clarity and confidence. It's FREE and only takes 3 minutes. Answer short questions. Fill in your details. Receive your score and report instantly
Why ActionCOACH?
Because, ActionCOACH is built on the belief and knowledge that for the entrepreneurs out there with courage and vision, setting up and successfully owning your own businesses should give you more life. More than this, being a business owner should give you more purpose, money, control over your work-life balance and satisfaction.
Together you and Martin will realign you within your business; putting you back firmly in the power position, with the tools and confidence to steer your business in the speed and direction you choose.

What you can expect:
Financial returns – guaranteed

To learn how to maximise your market share

To see your business thrive instead of survive

A practical business education, including implementation strategies

Access to a strong referral policy and host networking platforms 

A business growth expert, a coach and mentor who knows your business, at the end of the phone ready to give you the answers you're looking for
More importantly, you can expect to spend more time away from the office doing the things you enjoy most, with the people you enjoy most. 
Working with ActionCOACH Bury St Edmunds won't just improve your business mindset. You, your team, your customers (and your competitors!) will quickly see and feel the benefits of your work with us. The level up in your marketing success and sales outputs, as well as your financial returns will be plain to see.
Claim your FREE 30 minute Discovery Business Coaching session today
If you are ready to level up your business and access the support you need to succeed, claim your free business health check and get in contact with us to find out how we can help.
Free Business Health Check:
To get you started we offer a number of our coaching services and tools with no obligation and for FREE:
1 hour Business Health Check with Martin Baillie
Digital Tips and Training to improve your marketing
Crisis Communication Tip Sheet
One free ActionCLUB or BookCLUB taster session for you and a fellow business owner of your choice
Business Pivot Checklist
Business Coaching Programmes:
What you can achieve through our carefully crafted business coaching programmes:
Identify your personal and business goals
Develop systems, processes and actions to improve work-life balance
Create clarity around your short and long term business objectives
Develop your sales, marketing and profitability using proven strategies
Build a stronger, more engaged team
Business Growth Events
Upcoming Events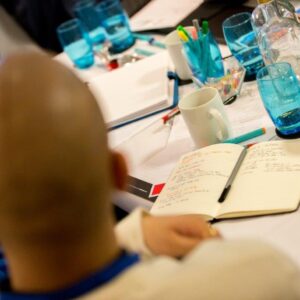 ProfitCLUB Group Coaching
Group coaching for success-minded entrepreneurs! You run a small business and need to work efficiently, gain more customers, and make more profit. While you probably know how to deliver a service really professionally, sales, marketing, finance, recruitment and planning all feel a bit alien. Sometimes, you may not be sure of how to run your…
Profit Club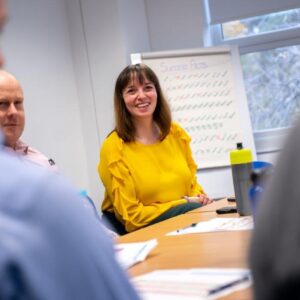 Practical Business Education – ActionCLUB
If you are a business owner, we think you might be right for our business education club…First Session Free! We know that building and maintaining your business as a small business owner can be challenging and feel quite isolating. Sometimes, you just need someone to talk to. When working with a Business Coach, small business…
Action Club
View the full business events calendar