Case Study: Revolution Fitness Bury St Edmunds
Based in Bury St Edmunds, Revolution Fitness has been amassing its following and building its health and lifestyle brand for a little over 5 years. Owner and fitness guru, Adam Prescott, began working with ActionCOACH and Growth Specialist Martin Baillie in early May 2020, and to business owners out there considering business coaching he says: 
"you'd be daft not to!" 
May 2020 – amidst the UK's coronavirus lockdown Adam, along with thousands of other gym owners and fitness instructors, saw his business scale back dramatically. As one of the hardest hit industries, gyms and fitness centres across the nation closed their doors – some of which are unlikely to ever re-open. As sales of home-gym equipment spiked and Joe Wicks became the Nation's new sweaty Sweetheart, even the most dedicated of gym-bunnies may have wondered if 'The New Normal' could spell an end to #gymlife as we know it. 
But, in true ActionCOACH style, Rev. Fitness took hold of the situation and pivoted their offering. Taking their fledgling Rev. Fitness App, and pushing their digital presence, they not only maintained their client community, but grew it! A key feature of the Rev. Fitness experience is the holistic approach they take to fitness, health, mentality and well-being. At Rev. Fitness, it's not about gulping down protein shakes, downloading a generic exercise routine and waiting awkwardly for someone to finish using the machine you want.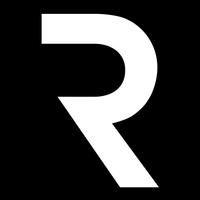 The entire experience is geared around tailoring your journey, pulling the levers that work for you and creating your place in a supportive fitness community, to secure lasting results for you. This tailored, methodical, supportive approach aligns completely with the ActionCOACH philosophy of success as a mindset and product of action.
Aside from the obvious challenges brought about by the pandemic, Adam and the Rev Fitness team were well aware of the obstacles faced by the business and the gap which existed between where they were and where they wanted to be.

For owner Adam, working 80+ hour weeks, working to develop the right team and increasing market share were all high priority areas to resolve and improve upon. After an alignment session with Martin, Adam's 1-2-1 coaching relationship with ActionCOACH was kickstarted. Adam says "one of the most immediate and valuable elements of the coaching relationship was having that objective, 3rd party view of the business". As a business owner himself, Martin is all too aware of how difficult it can be to find support and advice – especially without paying over the odds! Martin adds: "It can be truly hard to find and keep the right people in your corner – people who not only know how to grow your business but care about seeing it thrive". As a business owner, you are often far too close to the business to spot areas for improvement, and your management team may not not know to support in that process – so it is left to you to spot the issues, work out a viable solution and implement. By engaging with ActionCOACH Martin Baillie, you not only gain access to years of experience and a supportive network of over 1,000 coaches worldwide, but you get clear and direct advice – and even some tough love on occasion.
Just like every ActionCOACH Client, for Adam the immediate value in working with ActionCOACH was clear. "Most valuable was Martin's knowledge. As I always say, if someone has knowledge and can tell you how to best do something – do it!" – says Adam, and he is completely right – why reinvent the wheel?! "Accountability plays a large part in keeping me on track with my goals" – For Adam another valuable element is the regular contact and accountability inherent in 1-2-1 business coaching. Often, business owners know which direction they should be going in, or which difficult decisions need to be made, but having a coach on board to give you that extra nudge can make all the difference in staying on track and reaching your goals faster. 
Just like having a Personal Trainer – we all know exercise is good for us, but having a specialist there with us to show us exactly what to do and push us to be our best means we are likely to see results that much faster!  
The sense of community that comes with coaching is a third point of value for Adam – yes, even in 1-2-1 coaching! Just because you have a 1-2-1 coaching relationship doesn't mean that you aren't able to network with other clients and coaches. From a client community WhatsApp group, to BookClub membership and networking events – both virtual and face-to-face. Did we mention you also have access to the ActionCOACH Community of over 1,000 coaches worldwide? That is a whole lot of knowledge and support! Adam says;  "I've loved meeting some of Martin's other clients – all fellow business owners local to me. Even though we come from different industries, it's surprising how many conversations lead to challenges that we have all experienced at one time or another." 
Like Adam, you may be thinking that 1-2-1 coaching might be the right next step for your business. Well, here at ActionCOACH Bury St Edmunds we have a range of programmes to suit every business and every business owner. Whether you're ready for 1-2-1 coaching – a programme which strengthens your business from Marketing and Finance to Recruitment and Sales – or perhaps you prefer a group coaching environment, like Action, Book or Growth Club, why not take a look on our website and see how you can start your ActionCOACH journey.
After less than a year of 1-2-1 coaching, Adam is transforming himself and his business – "I've already learned so much – and I've formed many new habits which will change how I do business forever."
You can find more great case studies about how we at ActionCOACH have helped businesses like yours to grow.  If you are interested in joining us and claiming your first FREE complimentary session why not CONTACT US and find out how we can grow your business.
To check out Adam and Revolution Fitness, Google: Revolution Fitness Bury St Edmunds